En la última encuesta habíamos preguntado si
las bandas favoritas eran las gringas o las británicas.
Ganaron las primeras.
Razones para el triunfo de "la yonni", pues algunas. Básicamente que en
Estados Unidos se originó aquel sonido que tanto nos gusta,
aquella fusión entre el
country de los blancos y el blues de los negros
que fue el inicio de la locura llamada
Rock n' Roll.
Allá en los años cincuenta.
Bill Haley and His Comets
acuña el término debido a sus éxitos
"Rock Around The Clock" y "Shake, Rattle And Roll"
(¿Qué creen que da como resultado la fusión de esos títulos?).
Aquel ritmo salvaje, que fue la banda sonora de la rebeldía, estéticamente guida por la película
"Semilla de Maldad"
y masificado por
Elvis Presley,
siempre encontró en la tierra del Tío Sam, sus
explosiones de renovación.
Así es como
en los años 70, cuando el rock s
e anquilosaba gracias a las pretensiones y la excesiva elaboración,
que en el famoso club
CBGB de Nueva York
, se gesta aquel movimiento que le devuelve la
juventud, frescura y rebeldía al rock:
El
Punk
, que ganó su nombre debido a que jóvenes inexpertos con
poca técnica y experiencia pero llenos de ganas,
fueron sus principales exponentes. Artistas como
Talking Heads, Patti Smith, Television
y los archi conocidos
"The Ramones"
, sembraron este estilo que llegó a tener
muchas fusiones y evoluciones.
A principios de los noventa, cuando nuevamente el rock
estaba sobrecargado de adornos y poses
, llegó el
rock norteamericano para salvar la escena,
esta vez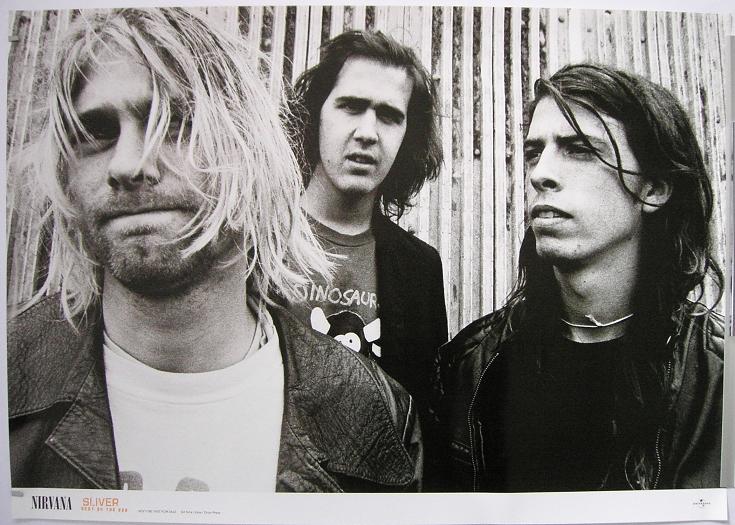 desde la otra costa,
Seattle,
se gesta aquel sonido
sucio y rústico,
razón por la cual fue denominado
"Grunge"
, que
minimalizó la estética pero potencializó el sentimiento.
Alice In Chains, Soundgarden, Pearl Jam
y ni hablar de los todopoderosos
Nirvana
, rescataron nuevamente al rock.
En estas épocas, tenemos a la otrora música rebelde en seria decadencia, ¿será que nuevamente viene una estrella del gran país del norte para salvarnos?