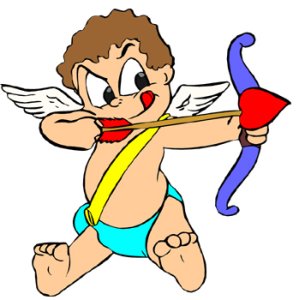 Por día de San Valentín, solo se me ocurrió recopilar algunos temas con la palabra
"love"
. Según una publicación del año 2005 de la revista
"Rolling Stone"
en la cual, sus críticos elaboraron un ranking con las "500 mejores canciones de todos los tiempos",
43 tenían la palabra "love" o "lovin'"
, siendo la más repetida del ránking...
por algo será. Pero basta de intro...
¿Alguien ha creído enamorarse de de alguien que no debía?, ¿una causa perdida?, ¿de alguien "imposible"?... este es tu tema
("Ever Fallen In Love" - The Buzzcocks).
¿Nervios o inoperancia a la hora de revelar tus sentimientos a alguien?, tal vez te identifiques con
"Bizarre Love Triangle" de New Order.
¿Realmente crees que tu vida amorosa siempre ha sido un fracaso?, prueba con este tema:
Love Stinks - Joan Jett And The Blackhearts.

¿Corazón destrozado?, ¡cálmate!, nunca podrás estar peor que Ian Curtis y su canción maldita
(Love Will Tear Us Apart - Joy Division).
Pero no importa, siempre habrá alguien esperando por tu llamada. ¡Déjate de cosas y anímate!
(I Just Called to Say I love You - Stevie Wonder).
Después de todo, el amor te pone a hacer cosas inimaginables, te pone loco/a
(Crazy Little Thing Called Love - Queen).

Porque como dirían los sabios de Liverpool,
All You Need Is Love! (The Beatles).
Espero les haya gustado este especial de San Valentín, en otra ocasión se lo hará en español.